Herzliche Einladung zur Eröffnung
am Freitag, 15. Oktober 2021 ab 19 Uhr
15.10. bis 30.10.2021

Die Installation RGB verbindet das Analoge mit dem Digitalen. Inspiriert von einer defekten Bilddatei ist ein großformatiges Wandbild entstanden (260 x 600 cm). "We are not" könnte man auf Barnett Newmans "Who's Afraid of Red, Yellow and Blue" antworten. Die Arbeit ist somit auch eine kleine Hommage. Der bei Newman praktizierte Minimalismus wird in der Arbeit RGB allerdings durch ein digitales Video gestört, erweitert und irritiert.
Die Ausstellung wird ergänzt durch Texte und weitere aktuelle Arbeiten des Künstlers, die den Galerieraum nach außen hin erweitern.

Reinhold Gottwald ist ein bildender Künstler und Projektraumbetreiber aus Berlin, mit einer Vielzahl an internationalen Ausstellungsbeteiligungen.
RGB ist ein weiterer Beitrag für >EDITh 2021< - Wand- und Schaufensterzeitung.



Einführende Worte: Gisela Wrede
Chronik, Archiv, Ausstellungsinformationen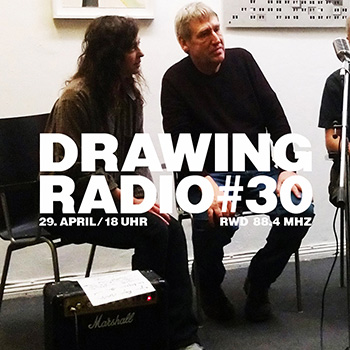 die galerie walden ist vermutlich der älteste berliner projektraum und war bereits an vier standorten aktiv, hat international gastiert,
kollaboriert, messen bespielt und im frühjahr 2021 geht das projekt in die nächste kurve. gisela wrede und reinhold gottwald, die betreiber der galerie in neukölln, sind zu gast im studio, welcome!